Building a custom home is an exciting time, but it's also something you really want to get right. Among the considerations you'll have is whether you want to put something unique into your home's design. There are differences between making a home too unique — in a way that would make it harder to sell later — and making it just unique enough that it really fits your style and needs. When you work with the right builder, you can find a great balance between making a home your own and keeping your resale value if you should choose to move at a later date.
Have Guns? A Built-In Gun Safe is an Option
A popular option for new homes in Texas and other areas around the country is a built-in gun safe. Whether you have handguns for personal protection, you're a collector of weapons or you have rifles for hunting, you will want a way to keep them carefully stored. Having a gun safe built right into your home means you don't have to go out and buy one, and it also means you're not taking up wall space or trying to find a place to install a purchased safe. You don't need to rearrange a room to make one fit, either, since you can decide right where it's going from the very beginning of constructing your home.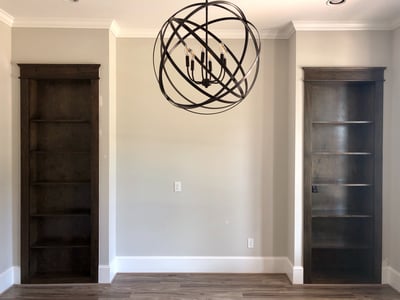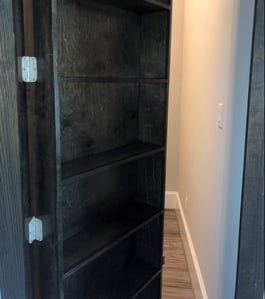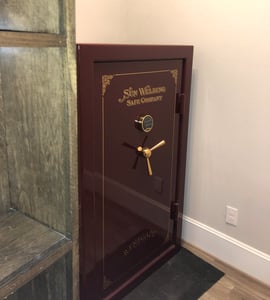 Have you Considered Wine Storage?
If you like wine, having a storage location for your many bottles is important. You need a cool, dark place, but you're not likely to have a basement. Because of that, you'll want a wine cellar built into your home on the main level. This is also sometimes called a grotto, and it can be a wonderful addition to your home. Building it in right from the start makes things much easier, and it also gives you the opportunity to decide on the best place for your wine storage before the house is even created. That will give you a great unique feature, along with peace of mind that it's in the right location, too.
Here's a few options for wine storage below. We have a custom grotto, along with a hidden wine cabinet.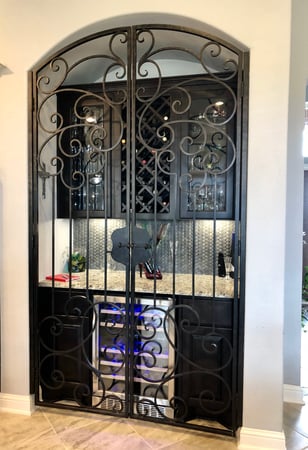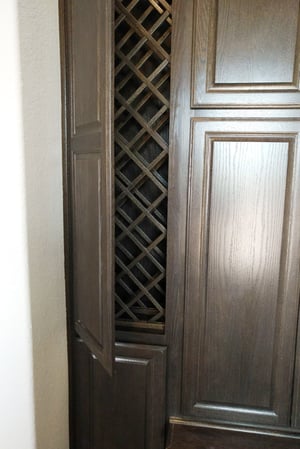 A "Texas Basement" is an Excellent Choice for More Usable Space
Since homes in Texas typically don't have a true basement, you may want to have your home built with a walk-in attic. Whether you use it for a quiet space to read or get away, or if you just want to store things in it, you can have the space finished or unfinished. You can also decide if you want to heat and cool it or whether you want to keep it as more of a true attic space. Either way, you have options for more space in your home when you choose to add this option. A custom home should be exactly that, and you want to customize your new home to truly meet your needs.

Plenty of Personality and Style will make Your House a Home
It's very important that your house really feels like a home. When you add unique features and really customize it in a way that works for you, you have the opportunity to feel your best there. Not only will the house meet your needs, but it will also give you a sense of peace and tranquility that you may not have in a home that hasn't been customized for you. That's why you want to focus on the things you really want to add. All homes have the basics, but deciding what you want above and beyond that matters. It's the best way to feel like you own a home, and not just a house.

Get the Right Builder and You Won't Go Wrong
When you work with us at Kurk Homes, you should know that we are #BuiltOnTradition, and we've been designing and building from the Gulf Coast through the Hill Country for nearly 30 years. We only build in Texas, in the communities in and around Houston and also in the Hill Country. We know the area and the people in it, and we understand and value everything that makes this area feel like home. Reach out to us today, and let us help you create your next home.
Kurk Homes is a Third Generation Full-Service Custom Build on Your Land company that is one of an exclusive group of builders chosen for the Southern Living Custom Builder Program in New Braunfels, Magnolia and Huntsville, Texas.
We are the only Southern Living Custom Builder to have a 20-year structural warranty. Kurk Homes designs and builds custom dream homes to a higher standard. We offer 2 x 6 exterior walls and multiple meticulous third-party inspections from pre-foundation placement to the final T.R.R.C. and Guardian Home Certification. For more information, please visit www.kurkhomes.com.