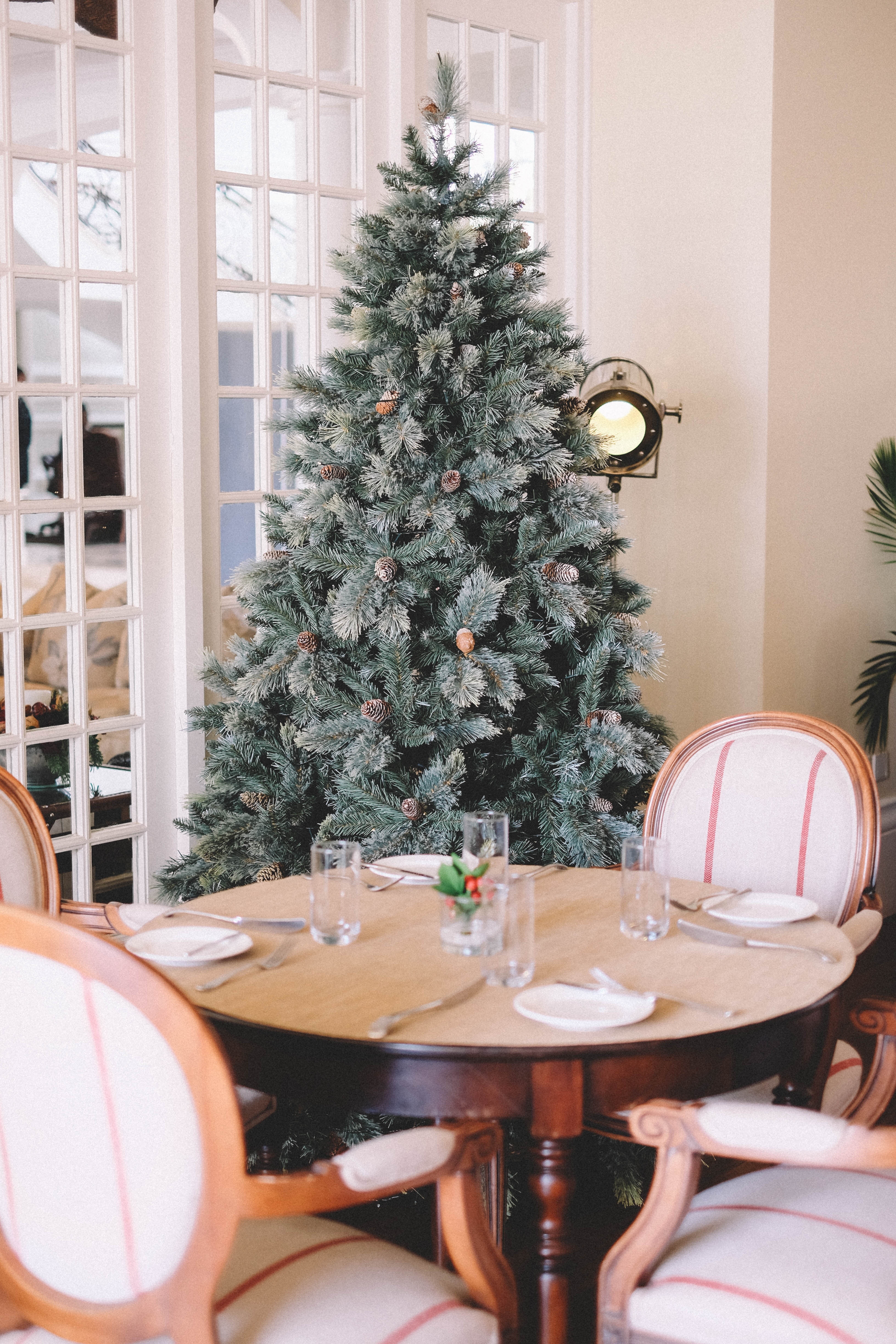 For many homeowners, the holidays are a time to fall in love with what makes your space so special — all over again. 'Tis also the season to show off your home — with casual open houses, family gatherings and fancy New Year's cocktail parties. The whimsical nature of the season also makes it a perfect time to experiment with new holiday decorations and cuisine. Whether you're wishing to explore Texas traditions or to bring the outdoors in, use the holidays as an excuse to get creative with decking your halls!
Tuck into Tamales
It might come as something of a surprise to those who live outside of the southwest, but tamales and winter holidays go together like a horse and sleigh bells! Thanks to the cherished Tex-Mex heritage of the region, tamales are particularly beloved in Texas. Host a tamale-making party, or buy them premade for a quick but cheerful holiday breakfast. You can find ready-to-heat tamales or tamale kits — including the traditional corn husks — at the Texas Tamale Company, which also has an online store.


Brew Up a Party
Nothing is more welcoming than the smell of traditional holiday spices — not to mention the prospect of a delicious drink. Whether you like 'em spiked or completely virgin, holiday cocktails have a way of looking, smelling and tasting festive.
A slow cooker is ideal for keeping drinks like wassail and mulled wine perfectly warm — and the air fragrant. Whatever liquid blend you use for your glogg, hot cider or other warm holiday drink, a classic mulling spice packet, like those offered by Texas Brewing Inc., offers a universally festive touch.
Celebrate the Gulf Coast Style

For those who live in the coastal areas of Texas, beach chic is a natural part of winter holiday decorating. From driftwood menorah bases to trees decorated with shells and starfish, beachcombing yields all kinds of crafty ideas. It's also a great tradition to start if you have restless kids in the house!
Need a festive touch for your candle arrangement? Gather some beach sand and tint it in shades of your favorite holiday colors — think red and green for Christmas, or blue and white for Hanukkah. You can find sand-tinting kits at Texas Art Supply. Swirl the colorful sands together in a large clear bowl and set the candles into them.

Lucky enough to have a beach house? Make sure the ocean-facing side of your house is as festive as the street-side. "Deck the decks" with garlands of cedar and magnolia on the railings.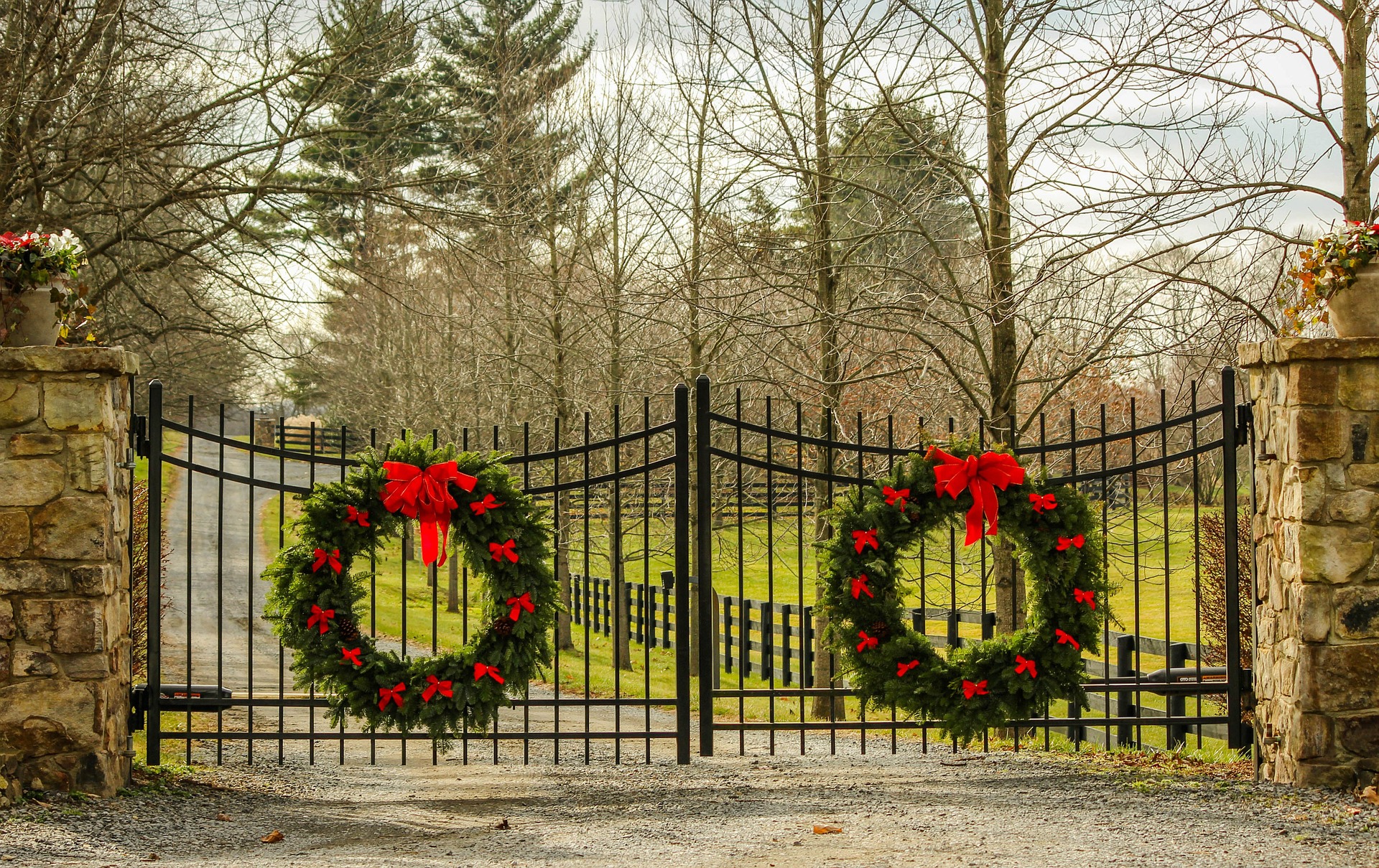 Go Native

Do you get a wistful feeling when you watch those New England Christmas movies, with their scenes of decorating the holiday pine tree? Don't despair! Even if you want to have an authentically southwestern holiday, you can still find plenty of native greenery to decorate.
Instead of fir and spruce, you'll find cedars and cypresses at Christmas tree farms, as well as tough pine varieties, like the Afghan cultivar. Or if you prefer, go to a nursery and get a living tree which you can plant outside after the holidays.

Looking to add greenery to other rooms? Look to the wide world of succulents. Agaves provide height and drama when brought indoors. Choose a variegated blue type if you're going for the white and blue holiday theme.

Celebrate Texas' "prickly" heritage with a tall prickly pear. Growing up to six feet in height — taller, with a festive pot — prickly pears even come in spineless varieties. Decorate these quirky cacti with lights and festive ribbon. And when the season is winding down, why not make a New Year's brunch more special by making the Tex-Mex classic nopalitos by sautéing prickly pear "paddles" with onions and seasonings?

If you don't have room for a tall cactus, consider replacing the traditional mantel greenery with smaller indoor succulents, like Texas Rainbow and Horse Crippler cacti. Set them in individual pots in a row or go extra-folksy and plant them in a small trough with ornaments scattered among them.

Last but not least, don't forget that the one almost universal holiday symbol — the poinsettia — has southwestern roots. These brightly colored plants are Mexican in origin, and many are grown commercially just over the border in Texas. Choose red, white, yellow or salmon varieties — whatever best fits your holiday mood! Poinsettias offer a fiery alternative to a "skirt" masking a Christmas tree's lower branches. If pets or children are a concern, put the plants out of reach on a mantel or counter.

Lasso Up a Ranch Theme

The ranch is a ubiquitous southwestern symbol. If you've been craving a more whimsical holiday, using cowboy imagery is a way to truly put a Texan spin on the season! Consider a playful barbed-wire wreath for the front door or hung on an indoor post. String some jalapeño-shaped lights through the wreath, or perhaps add rustic raffia bows.
Need a Christmas tree skirt? How about a horse blanket or a coil of thick rope to continue the ranch theme? Line the mantel or table with entwined horseshoes. And don't forget to deck the tree with cowboy-boot ornaments and bandana-print bows.

Decorating Cedar Trees on Loop 360 in Austin

If you have driven through Austin on Loop 360 (Capital of Texas Highway), you know that during the holidays many of the cedar trees get festive adornments without being cut down. You may also see this on FM 1431 in Cedar Park. Local families and businesses bring supplies and decorate the trees so that they can be enjoyed by all who drive around the loop. If you have pictures, tag us @KurkHomes or #Loop360Trees.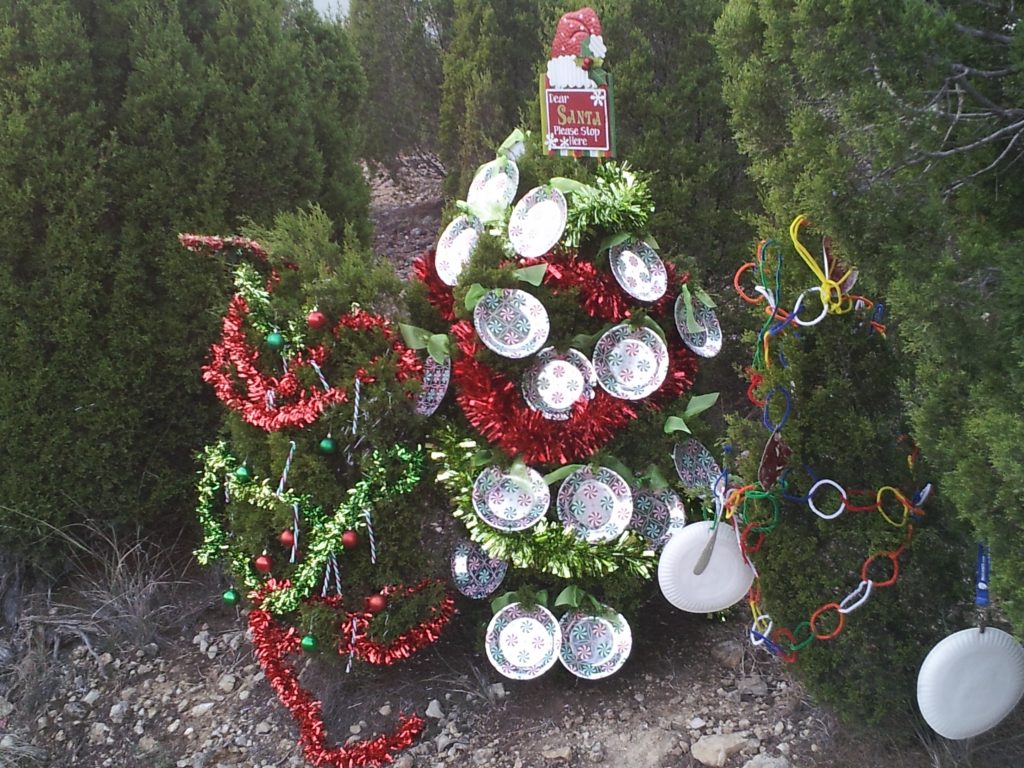 At Kurk Homes, we are #BuiltOnTradition and we have been designing and building from the Gulf Coast to the Hill Country for nearly 30 years. Kurk Homes is a Third Generation Full-Service Custom Build on Your Land company that is one of an exclusive group of builders chosen for the Southern Living Custom Builder Program in New Braunfels, Magnolia and Huntsville, Texas.
We are the only Southern Living Custom Builder to have a 20-year structural warranty. Kurk Homes designs and builds custom dream homes to a higher standard. We offer 2 x 6 exterior walls and multiple meticulous third-party inspections from pre-foundation placement to the final T.R.R.C. and Guardian Home Certification. For more information, please visit www.kurkhomes.com.