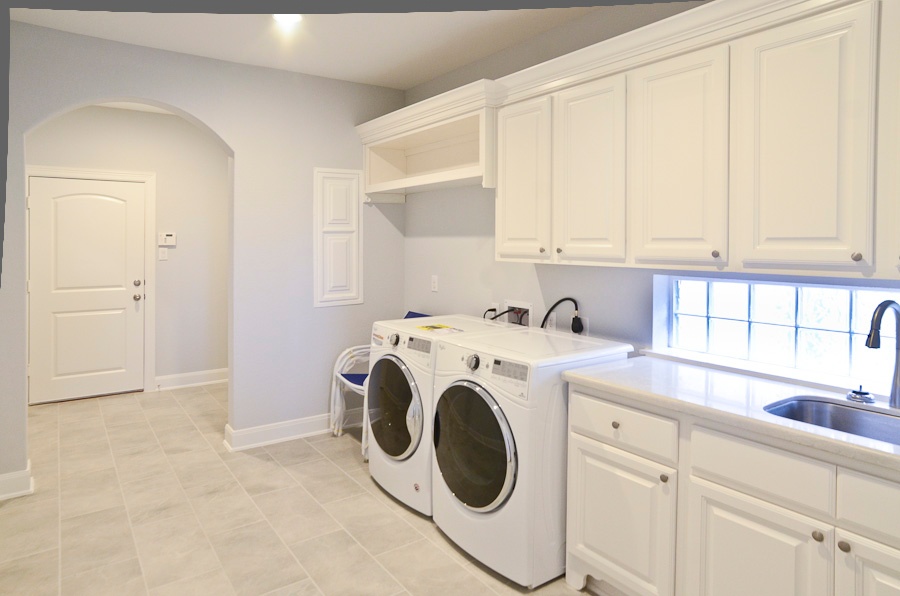 Whether you have a mud room already, you're planning on adding one, or if you are designing one in your future home, you probably have questions. You might not be sure of exactly what you want your mud room to look like, how big it should be, or what it should have in it so it fulfills all the ideas and purposes you have for it. It's much more than just a place to put your boots down and hang up your coat. It's also not just a space to do laundry.
There's a lot more a mud room can be when it comes to organization, cleaning, and other options for your house. Here are ideas to consider before you start planning your design.
What to Include in the Design of Your Mud Room
There are all kinds of great things you can add to your mud room, whether you're designing it from scratch, going off of a template, or building it from the ground up in a brand-new home. But no matter what kinds of goals you have for that space, there are some things that every mud room should have including some of the below features can make a mud room the kind of space everyone can appreciate and enjoy when they enter or leave their home.

Benches for Putting on Shoes and Boots
Lacing up shoes or pulling off rain boots is easier when you're sitting down. With that in mind, you want to make sure you have a bench or two in your mud room where you can sit comfortably. In smaller spaces, a storage cubby can serve a dual purpose as seating - especially with a cushion or tufted top.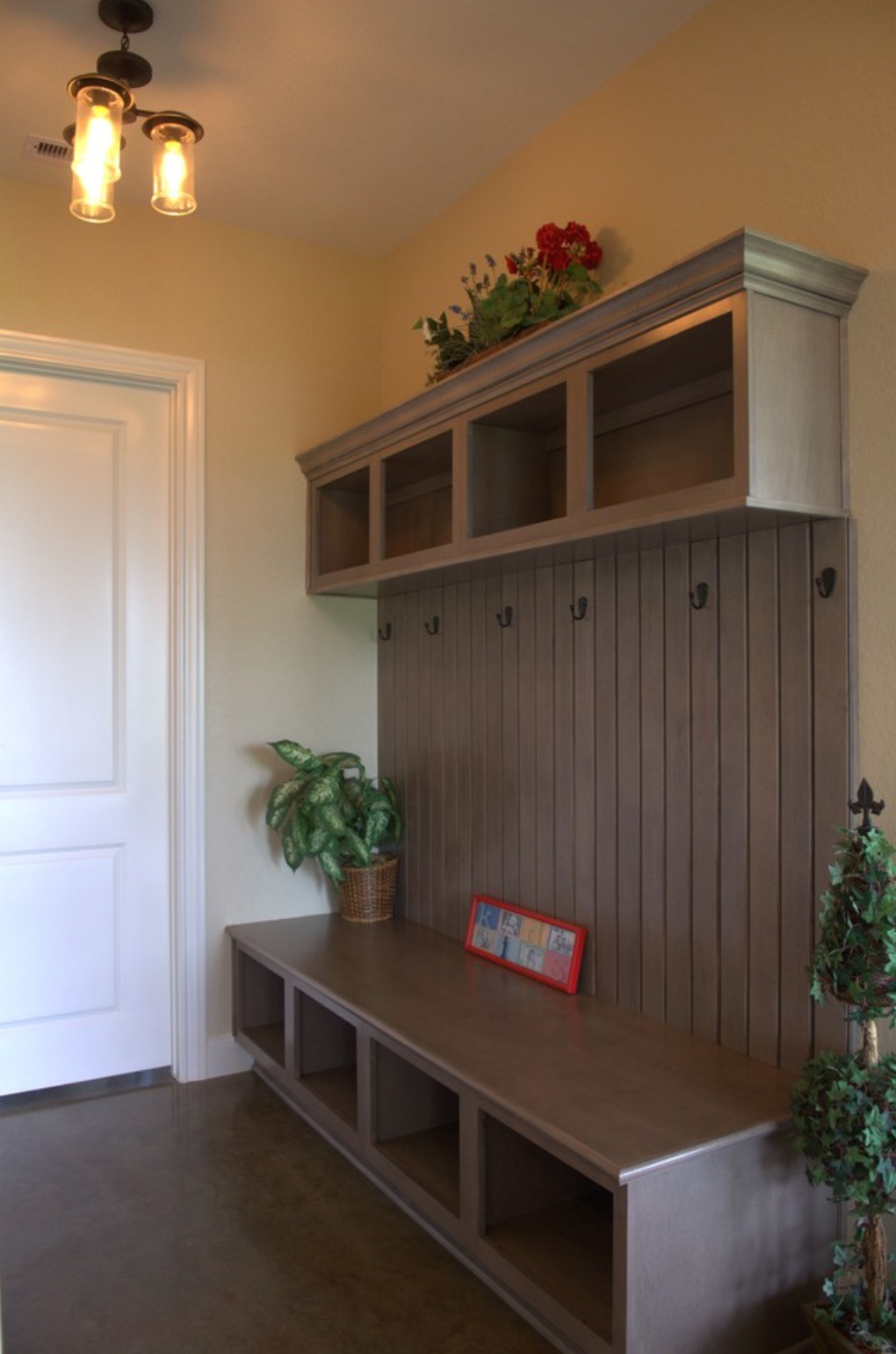 Racks and Hooks to Hang All Your Gear
Raincoats, scarves, belts, mittens, the dog leash and more all need a convenient place to be hung. When you provide hooks and racks in your mud room, you can hang everything up in order to let it dry out and be able to find it when you need it, too. It's also a great way to give each family member his or her own space, so they can always find their outdoor gear.

Good Lighting for Form and Function
The right lighting really does matter in a mud room. You're usually cleaning something, organizing items, or packing things up neatly, or you're putting on or taking off outer gear. It's important that you do that in a way that's efficient, and when you can't see well simple tasks become much more difficult. Good lighting matters.

A Closet for Great Storage
Your mud room probably holds more than coats and boots. It might hold brooms and mops, a vacuum cleaner, soaps, sanitizers, and detergents, as well as pet food and supplies. To keep all of those things out of the way of foot traffic, it's important to have a closet or a cupboard. It doesn't need to be huge, but it does need to hold everything neatly behind a door.

Washer, Dryer, and Sink
In many homes, the mud room is also the laundry room with a washer and dryer, and sometimes an optional sink, located near an exterior entry. By combining and utilizing the room for both functions, you'll be able to conserve square footage in the design of your home. With everything in one place, you can have a dedicated space where everything can get clean and stored.


There Are Great Features That Can be Added to Your Space
Before you solidify the plan for your space, don't forget about technology and value. Put charging plugs in cubbies, for family members to charge their phones and other electronics. You can also create a shower space for your dog, add color and decoration, and focus on items that are easy to grab and use efficiently. Boot storage is great, but adding a touch of whimsy or a dash of imagination can make your mud room stand out and get noticed. The more features you add when you're creating your space, the less you have to worry about doing later.



If you're ready for a Design Build Consultation or you prefer to download and fill out our Pre-Design Questionnaire, we make it easy for you to get the tools, information, and guidance you need. At Kurk Homes, we are #BuiltOnTradition and we have been designing and building from the Gulf Coast to the Hill Country for nearly 30 years. That makes us the right choice for assisting you when you want to plan your mud room. It can be one of the best rooms in the house, and a great place for storage, prep, and much more.
Kurk Homes is a Third Generation Full-Service Custom Build on Your Land company that is one of an exclusive group of builders chosen for the Southern Living Custom Builder Program in New Braunfels, Magnolia and Huntsville, Texas. We are the only Southern Living Custom Builder to have a 20-year structural warranty. Kurk Homes designs and builds custom dream homes to a higher standard. We offer 2 x 6 exterior walls and multiple meticulous third-party inspections from pre-foundation placement to the final T.R.E.C. and Guardian Home certification. For more information, please visit www.kurkhomes.com