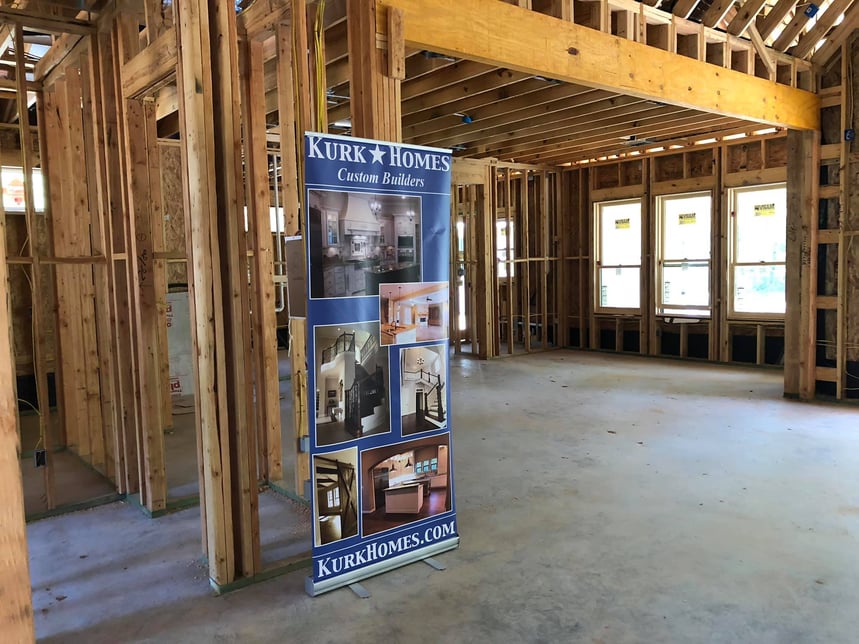 For most people, building a home is the largest expense encountered in a lifetime. Whether it's your forever home or starter home, setting a budget and understanding the costs associated with building are imperative to making the construction process run smoothly.
Getting Started
Home builders usually break down the costs of building by square footage. This gives you a general guideline of what it should cost to set your budget, but you need to investigate if the square footage price includes the items you are wanting – some items may be an upgrade and drive the total price up. This is where your pre-planning is beneficial. Research what items are included in your builder's standard features. Think about everything you want in your new home – ceiling height – appliances – countertop types – outdoor kitchen – landscaping – flooring – sound system – etc. The more prepared you are with your wants will enable your builder to provide you with a more realistic budget that is in tune with your expectations.
Don't Forget About the Dirt
Other factors that come in to play when determining the price of building your home is your lot/land – this price is usually not included in the square footage price. Also, the topography of the land could affect your budget if a lot of site prep work is required. This can be one of the biggest "surprise" costs that people incur – your builder should be able to give you an estimate as to what the budget for site prep should be if the property is not heavily wooded and all contours and other features are visible.
Allowances
Understanding your allowances will play a huge role in affecting your budget. Allowances are funds allotted in the contract toward selections that have not been made at the time. The total price can inflate if you have significant changes or additions throughout the project that exceed your allowances – more the reason to be completely clear on your wants before the project starts. A set fee structure is given to you by the builder before the project starts, but be sure to know what that set fee encompasses – will the builder be responsible for scheduling all tradesman, what type of warranty/repair is offered, are there additional fees for changes and change orders? It is imperative that you do your homework on the builder you select – don't just go by pictures of finished projects. Take the time to reach out to past clients and ask about building timeline, warranty work issues, and the builders ability to follow the budget guidelines.
Plan Design
Something else to consider is the size of your home and the customizations that you select. This all truly depends on what kind of home you are looking to build. To get an idea of some plan design options, you can view some of our options here.
Kurk Homes is proud to offer affordable quality-constructed custom homes with a 20-year warranty. We take pride in providing our clients with a "no surprises" policy by maintaining constant communication throughout the building process. Whether building from an existing plan, a Southern Living Plan, or consulting with our talented Design Team to plan your dream home, we take pride in going above and beyond to make your dream home a dream building experience as well. Contact us today to discuss building your custom home!