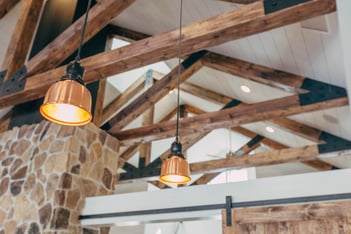 Setting a budget is always a tricky and exhausting affair when building a new home. It's a tough financial balancing act when determining where to splurge and where to save when constructing your custom home. Saving on some areas will help you avoid breaking the bank, but there are some areas where it will be hard to save.
On the other hand, splurging on some areas will pay off in the long run since some of the selections you splurge on can add long-term value to your home.
Read on to learn more about where to splurge and where to save when building your dream home.
Where to Save
Finishes & Fixtures
The most logical things with which you can cut costs should be those that can be easily changed or replaced, or added in the future. When operating on a tight budget, you can save on last minute details such as the finishes and fixtures. You can always find a standard of something that you need to complete your home and then upgrade later on. For instance, many homeowners find that wood floors are priced out of budget, but they can select a stained concrete or carpet in the bedrooms first and change it later. Another way to save on finishes and fixtures, with your builder's permission, is to purchase inexpensive light kits and select plumbing fixtures from your local home-improvement store and pay your builder to install them. You can then upgrade after some time when your budget allows.
Layout & Design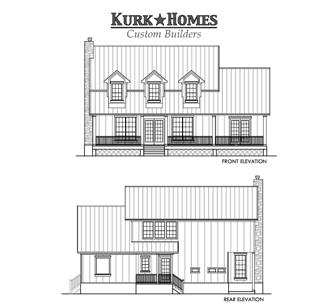 Typically, highly customized designs from an architect tend to cost more money. However, design/build companies have in-house designers and floor plans that can be made affordable. You can still find your preferred house design among these plans, or tweak existing plans, which will save you a lot of time and money as your builder can price out the plan while you are designing it. Although plans from an architect may be tempting, try to balance the benefits of acquiring such a breathtaking floor plan with the cost of creating it.
Function vs. Space
You should always opt for functionality over space. Technically, the bigger the house you build, the higher the cost. Try to focus on the features of the home and layout rather than size. Instead of making a bigger house, build the most efficient home. A talented plan designer will help with the layout of rooms to reduce hallway or empty space, and add rooms or powder bathrooms under staircases to save on costly square footage. An open floor plan will also appear larger than one that has many walls to separate rooms.
Where to Splurge
The Kitchen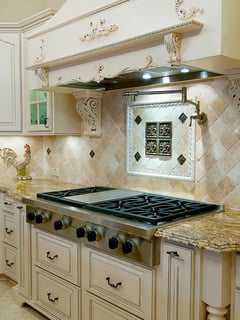 Your kitchen is still considered the heart of your home. This is the place where you will cook and dine with family and friends and spend all the special moments and holidays of your life. If you consider the amount of time spent in the kitchen, you'll see sense in the amount of money spent here. Here are some things to think about while designing your kitchen: What's the most efficient layout for the way you cook and entertain? Do you need more than one dishwasher? What unique finishing touches reflect your style?
Insulation, Windows and Doors
Don't be afraid to spend more on the permanent parts of your house such as the insulation, windows and doors. Keep in mind that these are features that will always keep your home safe, structurally sound and secure. High-quality and energy-efficient insulation, doors and windows will always recoup upfront costs more quickly since they help you save on your heating and cooling costs.
Storage Space & Flex Rooms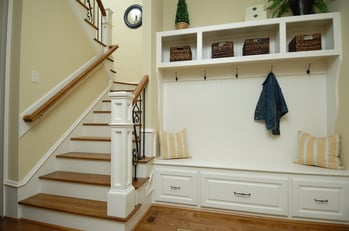 It's common knowledge that you will acquire more and more as long as you live in your home. As the family grows, you'll have more clothes, children or grandchildren's toys, plus sports and lawn equipment. Spending more on storage space is always an excellent investment for the future. Inside the home, you can add a multi-purpose "flex space," either finished or unfinished, that can serve many uses. We've seen homeowners use flex rooms as freezer and extra fridge space and kitchen overflow, Christmas and holiday storage, a wrapping room, a dog or a cat room, an exercise room, an extra bedroom or bunkroom, as well as overflow from bedroom closets. Extra storage space in the garage can house sports and landscape equipment as well as camping, hunting, fishing, or general outdoor gear. When you build your home, you don't want to also have to pay for storage space, so we recommend finding or creating a functioning plan that will house all of your current belongings neatly in the new home!
Kurk Homes has professionals on staff to help you design your home to ensure it is aesthetically beautiful but also functional to your needs. Contact us today to discuss designing your new home!