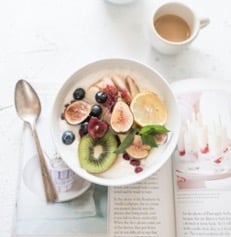 Whether you're always hosting family for gatherings around the holidays or your home is just the go-to destination for your group of friends, it's important to consider certain features and home characteristics for entertaining when building a new home.
Contrary to what many people assume, a bigger home isn't always a better home for entertaining guests. Having a great home for entertaining is more about layout, versatility and scale.
Here's a look at some of the popular home building and design trends when it comes to creating a great home for entertaining purposes:
Building Trends for Entertaining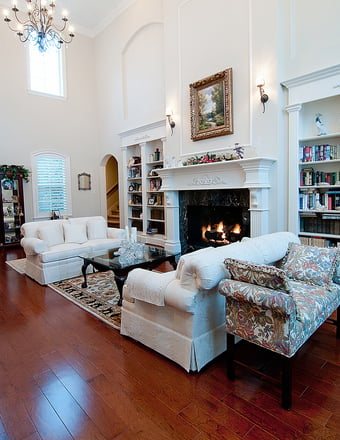 An inviting foyer or entryway: Any guest's first impression of a home's interior space begins the moment they walk in the door. That's why a large, functional foyer or entryway can be so crucial to a home. A warm, inviting foyer area can be a place where guests mingle and get comfortable before moving on to other areas of the home.


Open floor plan: Any gatherings or parties you host are likely to take place on the home's lower level. With that in mind, you might want to opt for an open floor plan, where the kitchen adjoins to the living room or family room area without any obstruction. This better allows guests to mingle in a spacious, open area even though this area is actually two different rooms of the home.


Outdoor patio: Any good party has several places where guests can go to mingle or relax, and certainly a back patio can be one of these places. These patios or decks are often constructed from wood or concrete, and custom features such as outdoor fireplaces or outdoor kitchens can be included to really bring the area together. Bonus features off the back patio or deck may include a sunroom or swimming pool.


Kitchen islands: While kitchen islands aren't necessarily anything new or innovative, they're often key to hosting a party. Not only can guests sit around the island to eat or mingle, but the island is also a great place to set out food spreads. In other words, kitchen islands can help keep your party guests engaged.


Warm, inviting features: Entertaining is all about making guests feel welcome. And while you can do this as a host, features like fireplaces, grouped seating and mood lighting can all help add to the warmth as well.
If you're all about entertaining, make sure that your home is a complementary aspect to your prowess as a host. For more information on the latest trends in building a home for entertainment purposes, contact us today!