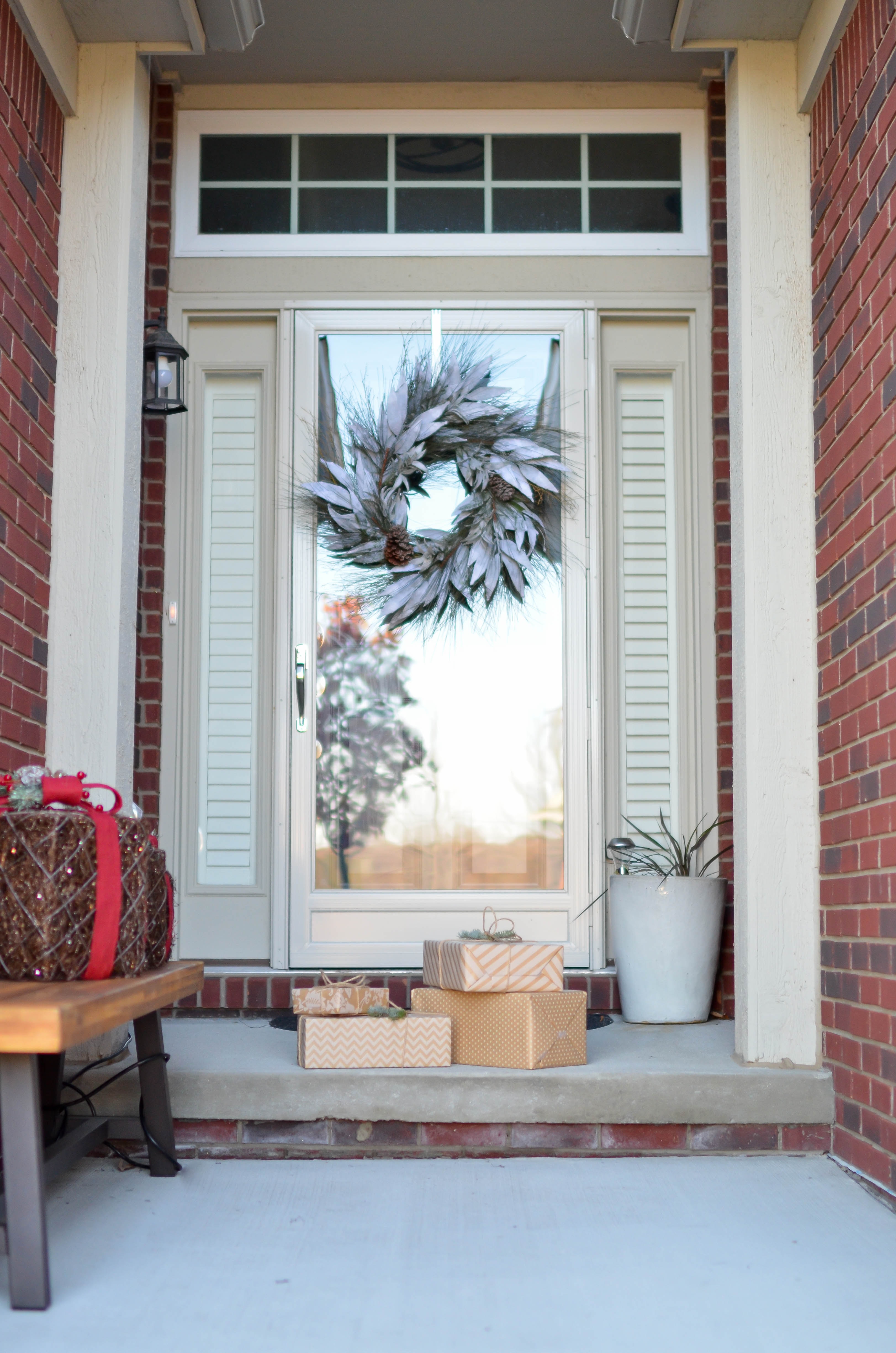 It's that time of year again, and one of the most festive areas of your home could be your front door. After all, this is what people from the street see, and it should be the first place you start when making your holiday decoration plans. As with all things décor, the more unique your holiday theme, the more that front door will pop. Create a customized holiday approach to match your custom door design.

Combine What You Have with Traditional Tidbits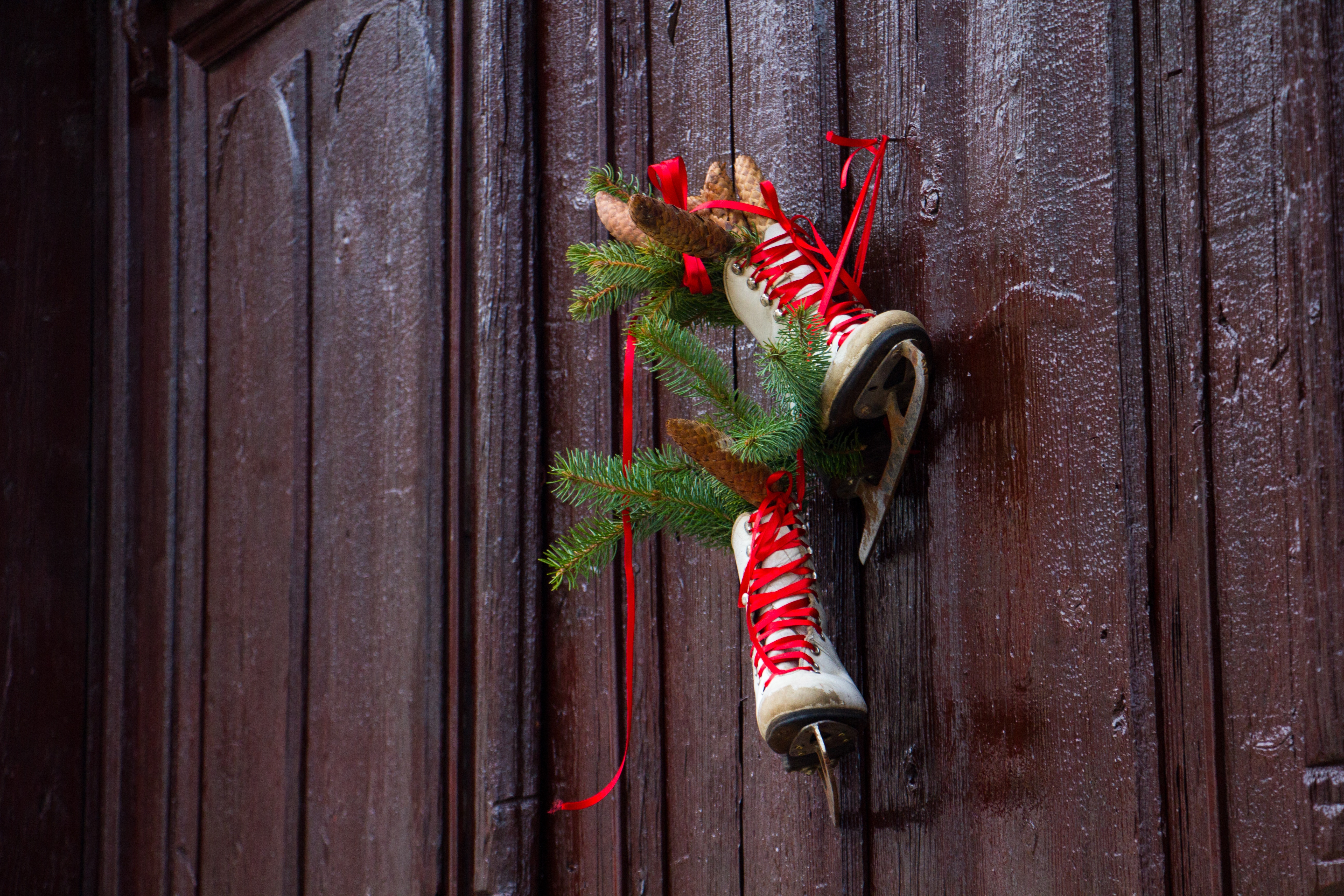 If budget is a concern this year, make use of all that wintery stuff you have lying around. For example:
Hang ice skates with a colorful red ribbon and some trimmings like holiday greenery — both are easy to find at the local dollar store. Don't have ice skates? Check out the thrift stores to pick up a pair cheap. Keep in mind: ice skates are heavy, so use a sturdy hanger to anchor them.
You can take the same approach using that old sled that has been sitting in the garage for years. Add a sweet holiday sway to the front of the sled and hang it up using a well-anchored over-the-door hanger, or just set it to the side of the stoop. You can add to the design with some pots filled with matching holiday greenery on each side.
Even something little like a set of mittens can add some holiday cheer, especially if your door style calls for a more subtle approach. Fill a mitten with some greenery and hang it from your front doorknob. It's the design that keeps on giving, too. Remove any specific holiday touches and keep the mitten and greenery there throughout the winter.


The Custom-Wrapped Door Design

If you have the basic white door, then wrapping it like a present will stand out. Don't worry about wrapping paper and tape, though. Just tack on two thick ribbons, one going vertically and one going horizontally, so the Plain Jane door looks like it belongs under the tree.
Complete the design by adding something in the middle of the door. Good Housekeeping suggests bundling some sweet-smelling greenery into a swag such as:
Yew
Holly
Spruce
Eucalyptus
Add a bow that matches your ribbons and some Christmas balls or other holiday treats.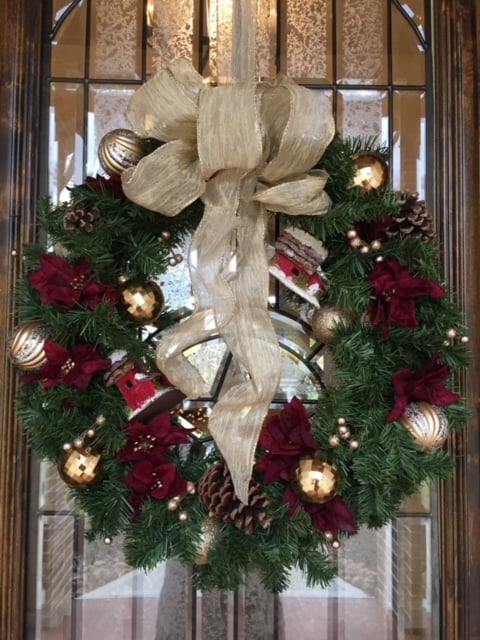 Gift-Tag Decor
For doors with a built-in window, the ribbon design won't work well, but you can still utilize that Christmas-present theme. Two boards cut into the shape of gift tags and bound together with festive ribbon will hang just right under the window. Paint on your favorite holiday saying to complete the look. If you're the creative type, you can make the door-sized gift tags yourself or buy them online or from a local crafter.
Think Outside the Doorframe
Maybe you don't want to risk damaging your door by hanging stuff on it, or the door is mostly made of glass and hard to decorate. Consider putting your decorations around the door instead. Go ahead and lean decorative signs in the corner of the stoop or prop freestanding decorations on each step.
If there's room, you can even set up an outdoor tree next to the door. No need to trim it, even, primarily if you use a small, fresh tree. Take that holiday sled and prop it up against the house or set the skates to the side of the door to complete the look.
Get the Kids Involved
If you're lucky enough to have a door with windowpanes, let the kids do the decorating for you. Try cutting paper snowflakes and hanging one in each windowpane. Add a beautiful wreath or swag under the window for effect. Once the holidays are over, you can take down the wreath and leave the snowflakes throughout the winter season.

Pretty Picture as a Picture
If you have an old picture frame lying around, put it to use this holiday season. You can hang Christmas bells from a bow in the center of the frame, for example. Build a tree from some old Christmas balls and fit it inside the frame or just tack on greenery and ribbon. Customize the look to coordinate with your door or house color.
Now that you've taken the time to customize your door, add your touch to it for the holidays!
At Kurk Homes, we are #BuiltOnTradition and we have been designing and building from the Gulf Coast to the Hill Country for nearly 30 years. Kurk Homes is a Third Generation Full-Service Custom Build on Your Land company that is one of an exclusive group of builders chosen for the Southern Living Custom Builder Program in New Braunfels, Magnolia and Huntsville, Texas.
We are the only Southern Living Custom Builder to have a 20-year structural warranty. Kurk Homes designs and builds custom dream homes to a higher standard. We offer 2 x 6 exterior walls and multiple meticulous third-party inspections from pre-foundation placement to the final T.R.R.C. and Guardian Home Certification. For more information, please visit www.kurkhomes.com.