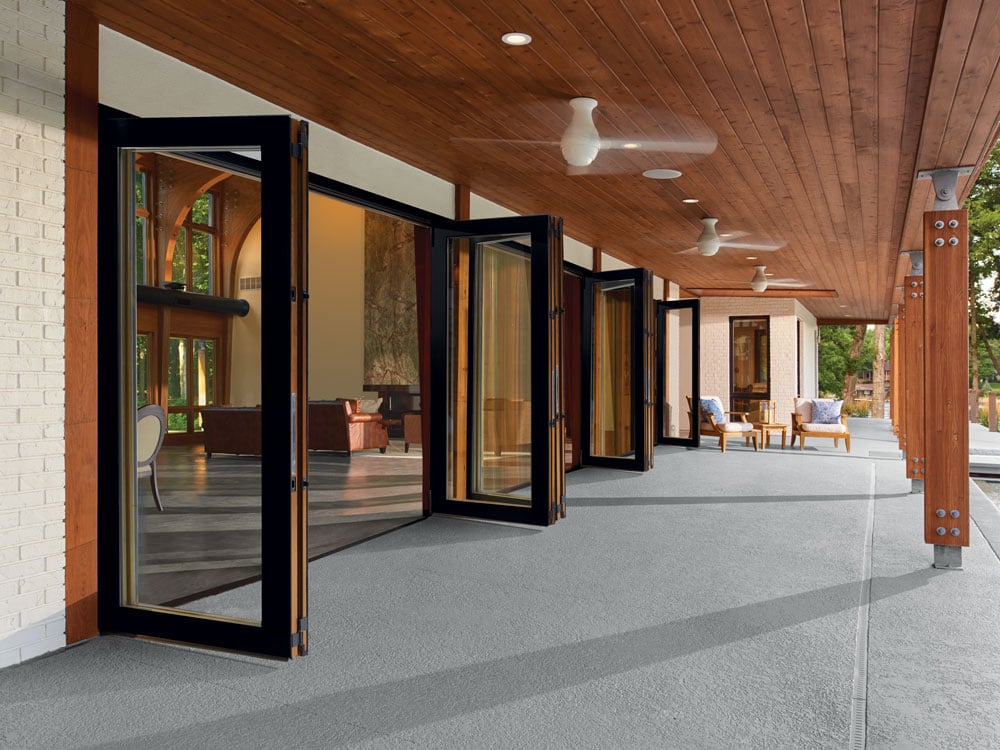 MARVIN ULTIMATE BI-FOLD DOOR, EXTERIOR CLOSE UP
It has been said that nature is good for health and wellness, and the idea of bringing the outdoors into your home is becoming more popular for a whole host of reasons. But what are the best ways to do that? You can add houseplants and artificial sunlight, but those just aren't the same as the true outdoors. They may also not be practical depending on your home and the way you live your life. If you want to bring the outdoors into your home in a way that adds beauty and value to your life, you can do that through many different types of doors and windows. These include:
What Do These Options Offer and Provide?
Whether you choose bifold doors, French doors or nano doors, the goal is twofold: to allow plenty of open access to the outdoors, and to let in plenty of sunlight even when the doors are closed. Roll-up windows will do something similar, and also give you the added benefit of being able to use the window in a way that lets you move items through the window opening. That works great when you're having an outdoor party, for example, and you want to be able to fix plenty of great food in the kitchen and pass it easily out to your guests on the patio.
Additionally, butt-glass windows (with or without transom), and balconies are excellent ways to bring in light and allow access to the outdoors on a sunny summer day or a cool fall evening. Whether you want to be able to see outside or sit outside, you have options to consider. One of the best things about a custom home is that you can choose the types of doors and windows you really want, and creating a beautiful balcony is also an option. Not only will you get the kind of home you're looking for, but you will get the connection to the outdoors that can make your time in that home even better.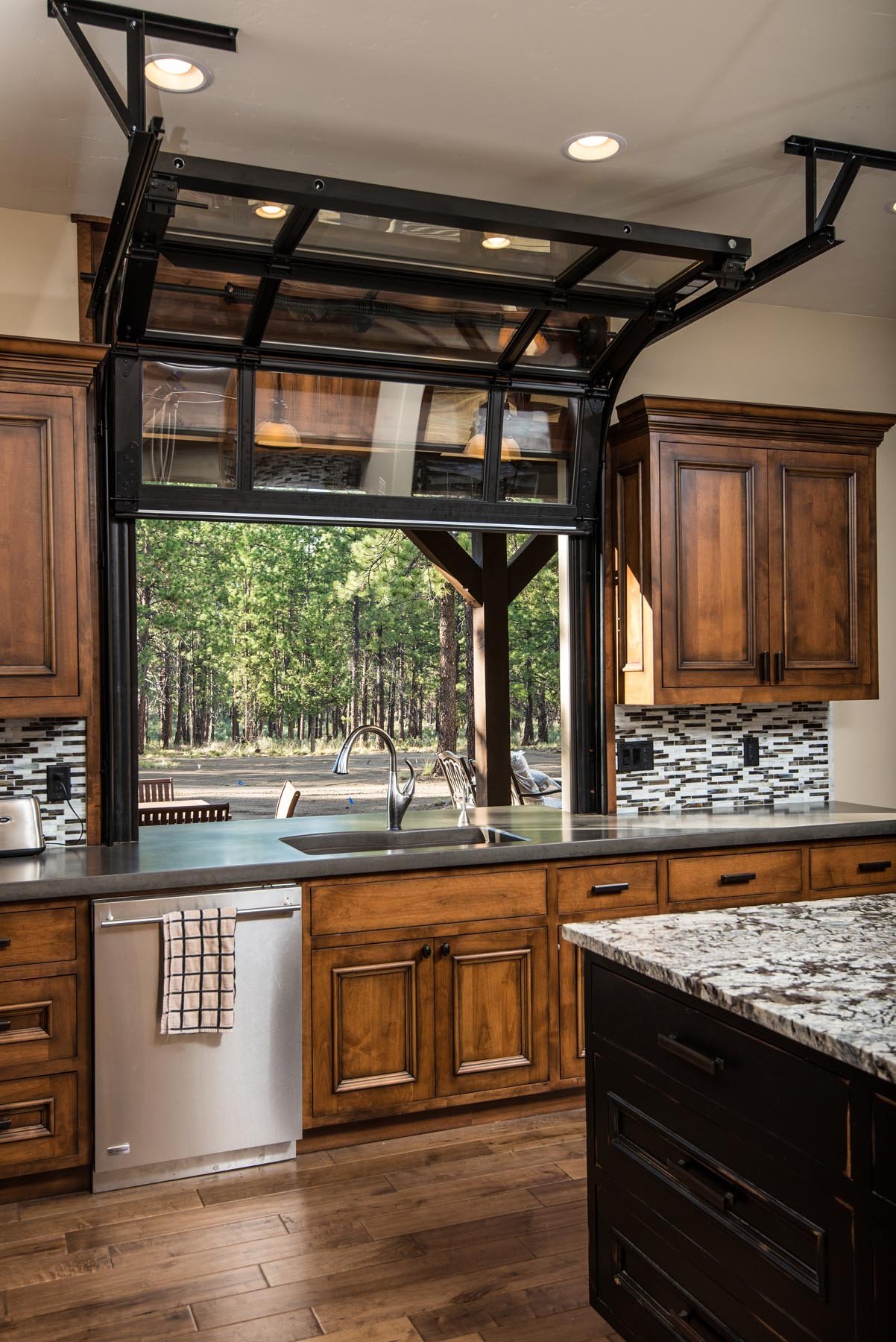 Why Bring the Outdoors Indoors?
Bringing the outdoors inside can help with both physical and mental health concerns. Plants provide more oxygen in the air and also remove carbon dioxide and toxins. When it comes to mental and emotional concerns, plants can give many people a feeling of peace and relaxation. If you don't want to have a lot of plants in your home, or if doing that isn't practical, the next best thing is to make nature easy to access through the right windows and doors. You want to keep your home comfortable by sealing it up well, but being able to open it up can add to that comfort in ways that go beyond heating and cooling.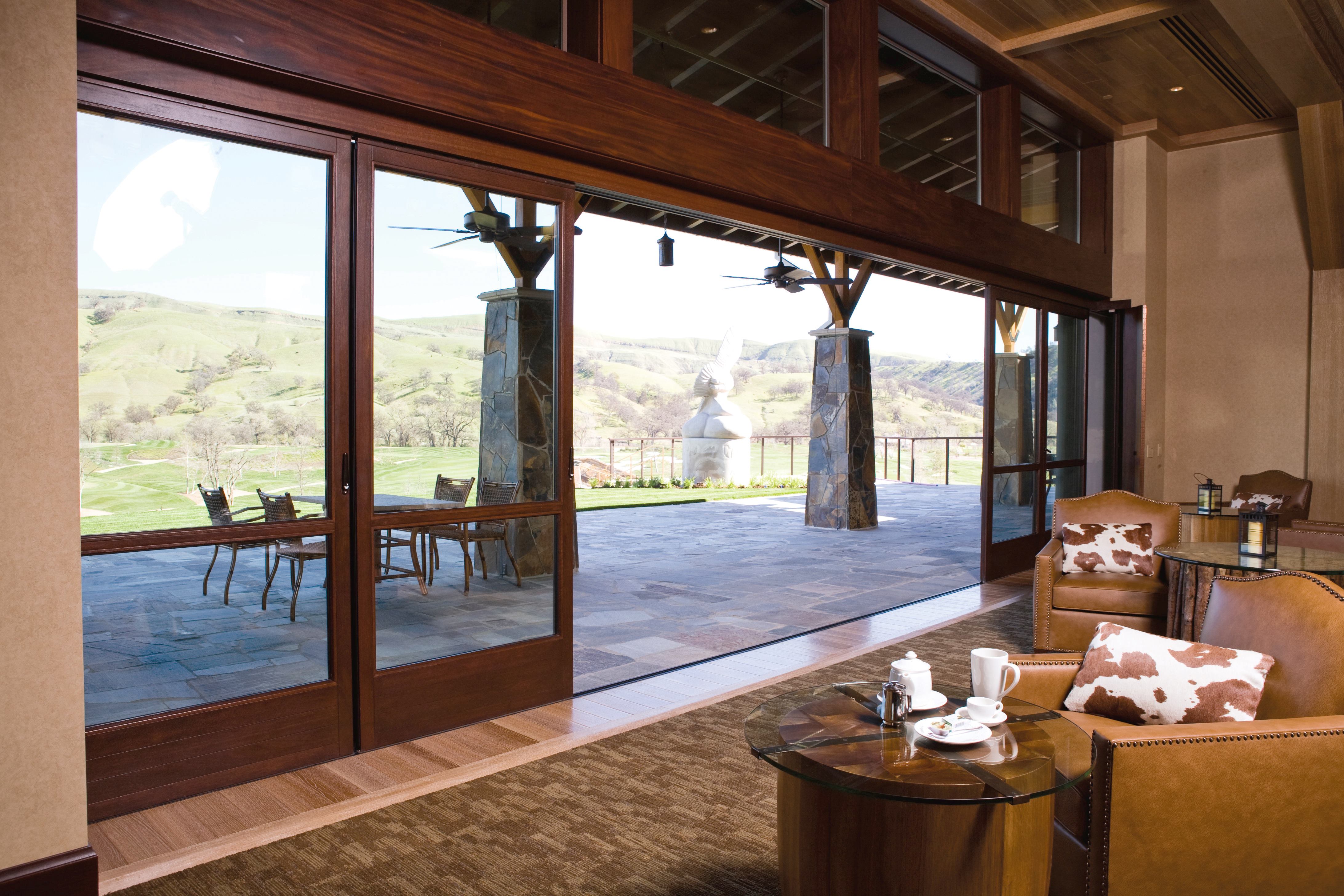 Photo courtesy of NanaWall
Designing Your Custom Home With Nature In Mind
When you want to design a custom home with the beauty of the natural world in mind, the doors and windows you choose are going to matter. The options you choose can bring a lot of light and beauty to the house you have built, and they can give you joy and happiness for years to come. As the trees around your home grow taller, the view and the light coming into your home will change. That lets you have a unique look to appreciate, and it will slowly change over time. Your connection with nature will deepen and, as a result, you can feel more comfortable and content in your beautiful home.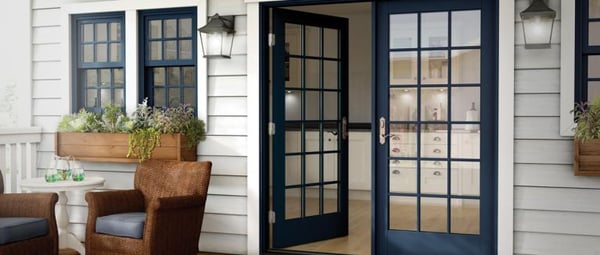 French Doors courtesy of Milgard Windows
Kurk Homes is a third generation, full-service company that builds custom homes on your land. We offer a 20-year structural warranty, and are the only Southern Living Custom Builder to do that. Our high standards mean 2X6 exterior walls, Guardian Home Certification, and meticulous third-party inspections. We are #BuiltOnTradition, and we have been designing and building from the Gulf Coast to the Hill Country for nearly 30 years. For more information, please visit www.kurkhomes.com.