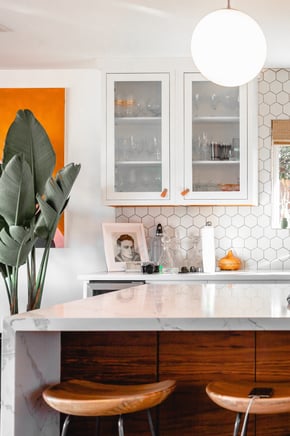 The days of using magazines and catalogs for design inspiration are past us. The internet has opened up a plethora of resources for people to find inspiration for their homes. Whether a new build, remodel or just a refresh here are a few online resources to visit for inspiration.
If you are on Instagram then the chances that you have seen work either completed by Studio McGee or inspired by Studio McGee. Their design aesthetic epitomizes the term Modern Farmhouse. They like to keep things bright and airy while making a space feel cozy and family friendly. Through their studio blog they often share tips for styling your home and sprinkle in beautiful pictures of completed projects. Studio McGee is a great resource for all things home related!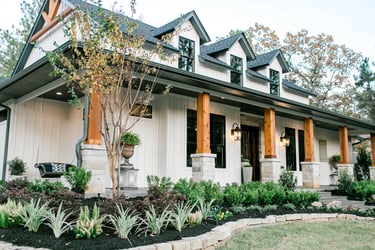 Whether you are looking for ideas for the inside of your house or the outside Southern Living is wonderful resource. They have floorpans, design inspiration, landscaping ideas by zones, and even ideas for holiday decorations.
Kurk Homes is a part of the Southern Living Custom Builder Program and is excited to be currently working on a Southern Living Showcase Home in Texas Grand Ranch.
Headed by Julie Bradshaw, an award-winning leader in Texas home renovations, Bradshaw Designs has been changing the interior design landscape of lake houses, kitchens, ranches, baths and other types of homes in Alamo Heights, Terrell Hills, San Antonio, Olmos Park and other areas.
According to Modern Luxury magazine, Julie is the "renovation maven" and known for her involvement and knowledge about every element of remodeling from working with contractors and selecting materials to supervising design implementation, furnishings placement and plans. Browse through the Bradshaw Designs website and marvel at the results Julie can deliver or follow Julie on Instagram.
Comprised of seven women from various backgrounds that each bring unique skills to the table, the Chairma Design Group has been focusing on designing beautiful and award-winning interiors for nearly 10 years. Using a collaborative approach between the client, the design team and other pertinent professionals, the Chairma Design Group has been the recipient of numerous design and building related awards including ASID, Houston's Best, HGTV's Show-House Show-Down, Prism and more. See more of their work by visiting the Chairmachicks Instagram account.
It's no secret that we love anything and everything Joanna Gaines does. Her blog and the Magnolia instagram account encompass a wonderful mix of home decor, recipes, and tips. Joanna has become a major player in the design world but has not let that sway her from her down home aesthetic. Her designs are classic, comfortable and on trend. She loves to incorporate antiques and quirky pieces to make a house feel like a home all while maintaining a cohesive look that is family friendly.
---
As a third-generation family business that has been designing and building high-quality homes since 1989, Kurk Homes delivers results. Contact us today to learn more about our services.
Ready to start designing your custom home?