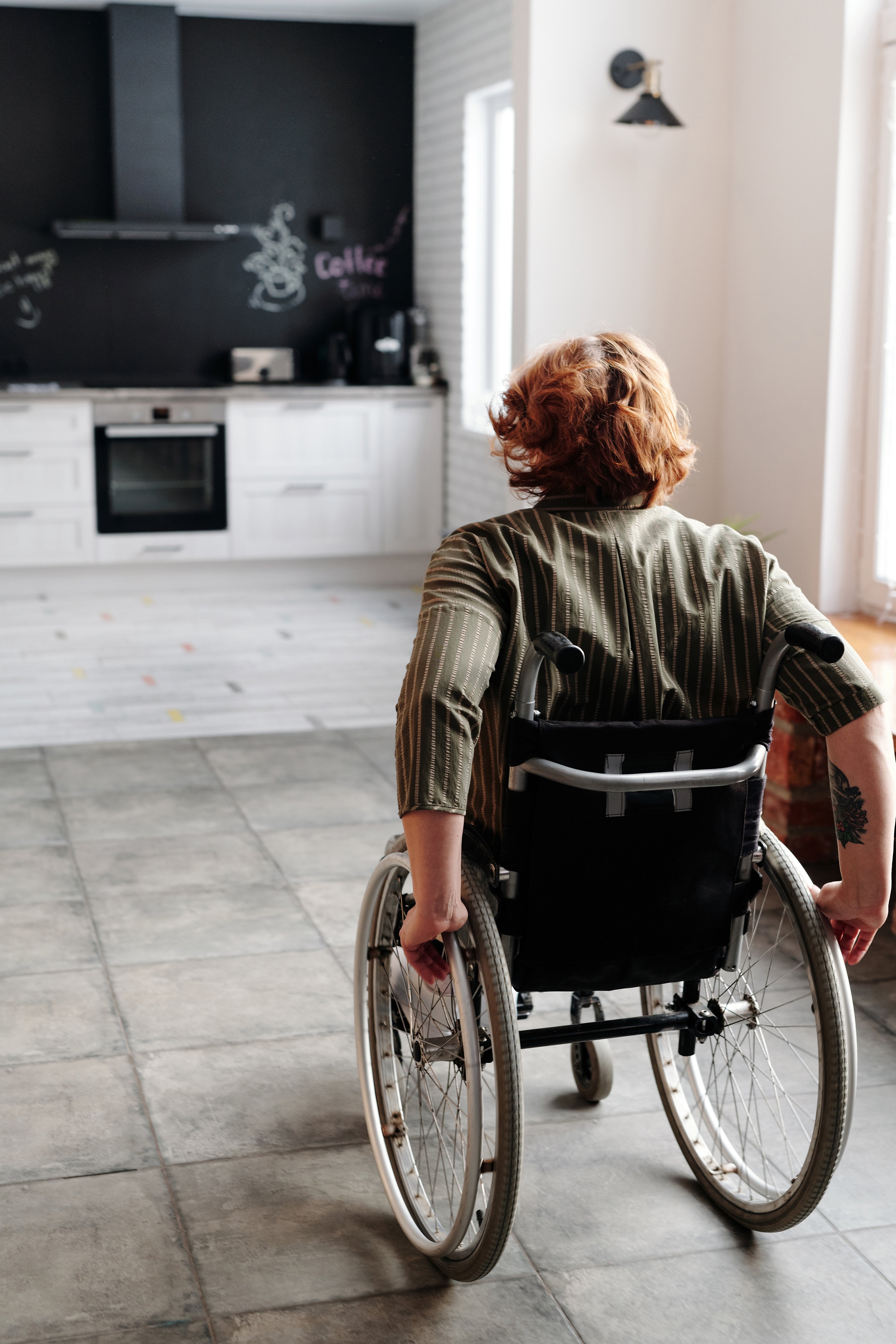 While universal design may not be front and center for everyone, it is for some families. Building with this design in mind is a great option for those that may need a home modified for a handicapped family member, or even for future generations not being physically able to safely enter a bathtub or walk up a few porch steps. With Universal Design, however, that thought process is taken care of for you - with additional items you may not have even considered.
So, what is Universal Design? And who does it benefit?
Universal Design is a way of strategizing a plan, or modifying a home, to maximize accessibility for any person that may have physical restrictions in the future. This means elderly individuals, as well as someone who may be short-term, physically injured.

Bathrooms are specifically targeted, as they are the primary source of injuries in the home for any age, with over an astonishing 80% of injuries. Listed below are some alterations to make during the design phase that could ensure your home could really be suitable for a lifetime.
SAFETY FEATURES
BATHROOMS:
Walk-in bathtub options
Sloped and recessed (no ledge or step) oversized showers
Additional hardware "grab bars" in showers and commode rooms
THROUGHOUT:
Additional lighting, especially in transitions between rooms and differing floor heights
Sloped or ramped porch entry in lieu of steps
Non-slick flooring on interior as well as sidewalks and patios
CONVENIENCE & COMFORT FEATURES
BATHROOMS:
Handheld shower head & built-in shower seat
Comfort height commodes
THROUGHOUT:
Open concept living
3'0 wide or larger doors, entries, and exterior walkways
Lowered countertops, outlets, and switches
Zoned HVAC, multiple thermostats

Lever hardware instead of round knobs
Chris McGinley, Kurk Homes President, was the chair of the 50+ housing council for Greater Houston Builders Association, focusing on universal design and "aging in place." He is also pictured above, with our grandparents and the co-founder of Kurk Homes, Mr. Chester Kurk, honored in our
July post.