There are many different options to consider when building your home. Our design team will customize any house plan to suit your budget, lifestyle and design preferences. Through your architectural design process, we encourage you to look through existing plans, and have a dedicated resource for all of the elements that you desire to include in your home build.
You can also download our Pre Design Questionnaire as the first step in laying out your vision of a custom home.
One of our popular plans is the Tuscany. The details are listed below:
The Tuscany Home Plan Design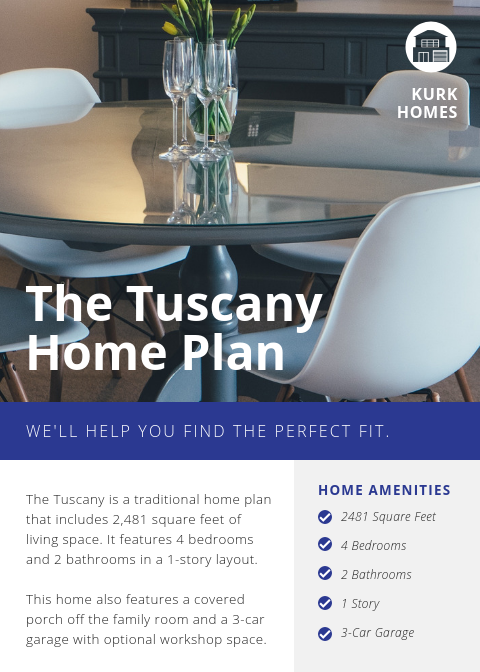 Tuscany Home Plan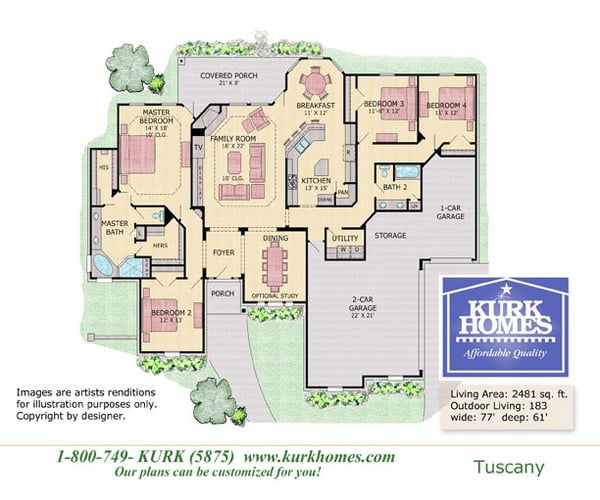 Tuscany Home Photos
At Kurk Homes we are proud to be #BuiltOnTradition and we have been designing and building from the Gulf Coast through the Hill Country for nearly 30 years. No matter what kind of tradition you want to start for your family, we can build you the home where it can take place.
Kurk Homes is a Third Generation Full-Service Custom Build on Your Land company that is one of an exclusive group of builders chosen for the Southern Living Custom Builder Program in New Braunfels, Magnolia and Huntsville, Texas. We are the only Southern Living Custom Builder to have a 20-year structural warranty. Kurk Homes designs and builds custom dream homes to a higher standard. We offer 2 x 6 exterior walls and multiple meticulous third-party inspections from pre-foundation placement to the final T.R.E.C. and Guardian Home certification. For more information, please visit www.kurkhomes.com