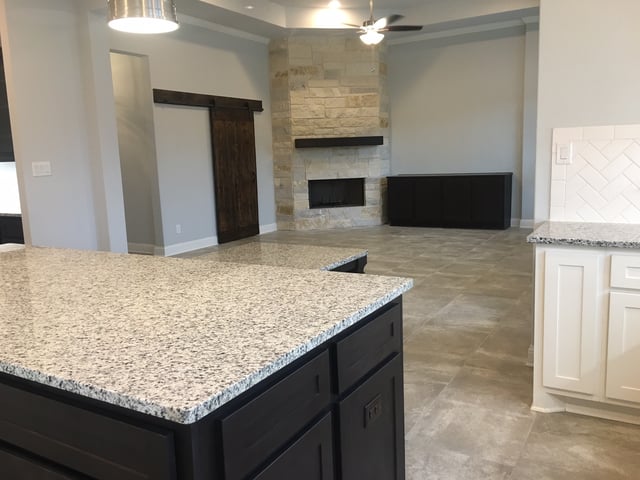 After finding the right custom home builder, meeting with the design team to draw up the house plans for your dream home and finalizing all of the necessary details, you'll likely feel ready to move into your new home.
Unfortunately, your dream home still needs to be built. So how long should you expect the construction process for your new custom home to take? In short, it depends on several factors: The size and complexity of your house plans, how well you and your builder communicate, and even the weather can all have an impact on the length of construction.
According to a 2016 Census Bureau survey, custom homes take an average of 10 to 16 months to build — and here are the five main factors that influence this timeline.
The Skill and Experience of Your Custom Builder
In general, experienced builders are able to finish construction quicker than builders with a shorter track record. When a builder has worked in a community for a long time, they're more likely to be able to clear up permitting issues more quickly, find the right specialists and resolve trade delays faster. Choosing a custom builder with a good reputation can significantly speed up the process.
The Details of Your House Plans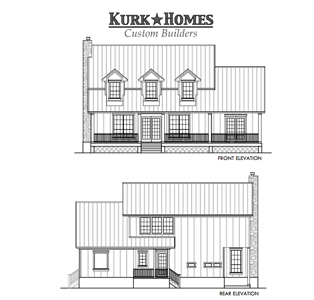 The specific features of your house plan also affect the construction timeline. In general, larger homes will have a longer construction process than smaller ones, and the number of stories can also have an impact. Any unusual or unique requirements in your house plan — such as difficult-to-source materials, complex finishes or complicated systems — can easily add to your construction timeline as well.
The Time Needed to Prepare Your Lot and Obtain the Right Permits
Before your builder can actually start construction, the lot needs to be prepared. This process involves clearing rocks and trees and grading and leveling the land, depending on your particular lot, this step can lead to delays. Prior to construction, approvals and permits need to be granted from your local municipality and, if needed, a homeowner's association. This part of the pre-construction process can significantly vary from location to location, potentially adding time to your overall timeline.
Any Changes You Make During the Process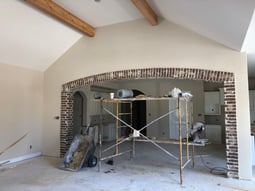 For better or for worse, your actions as the homeowner have the potential to delay — or speed up! — the construction process. Any changes you make to your home plans will likely extend the construction time, particularly if they come later in the process. Waiting to choose interior details such as kitchen cabinets can also cause delays, as any fixtures and materials needed must be ordered; waiting to decide on your cabinets until your builder is ready to install them can hold up construction for weeks or even months.
Weather
It's probably not particularly surprising that inclement weather can delay construction of your new home. Workers can carry out a number of necessary tasks during a rainstorm, such as cutting down trees, but other major construction jobs such as digging and pouring the foundation may be impossible during certain weather conditions. Different regions are hit harder by weather, hurricane season may impact areas closer to the coasts, while more arid climates can generally keep a more steady schedule.
Of course, your custom home may be completed more quickly than the typical custom home. At Kurk Homes, for example, we generally estimate a seven-month construction process (barring any setbacks due to weather or trade delays). So don't despair, you'll be ready to move into your new custom home before you know it!
Kurk Homes has professionals on staff to help you design your home to ensure it is aesthetically beautiful but also functional to your needs. Contact us today to discuss designing your new home!