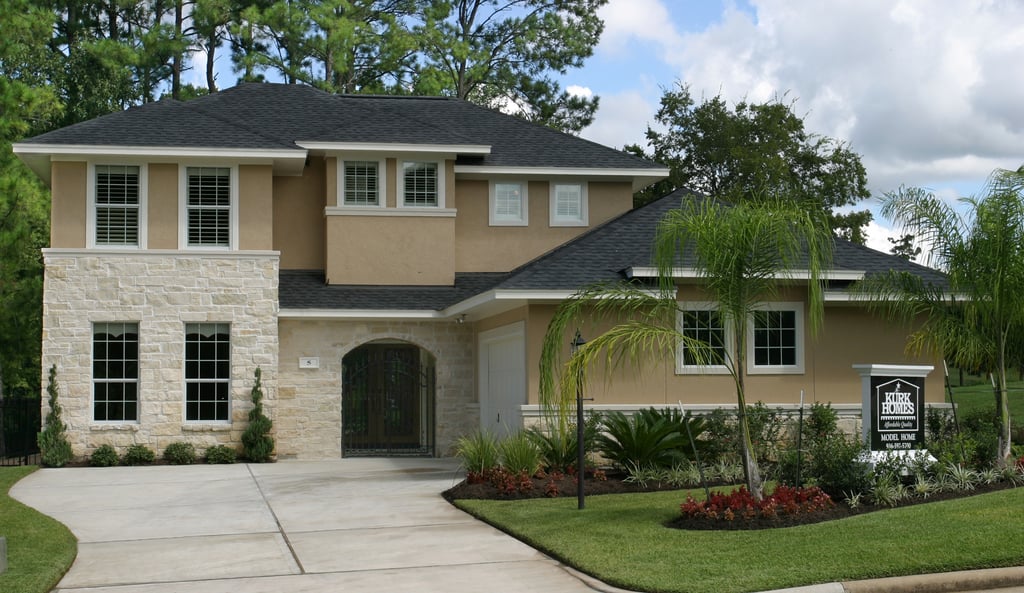 Your house makes a home. It's where you will settle in to make a life, host friends and relatives, and watch your family grow. When it comes to choosing a new home, the number of choices and options can seem overwhelming. Aside from the consideration of the size and look of your home, you also have to choose between builders. Most builders are classified as either custom or tract/production home providers, which creates another choice between the two types. There are advantages to each type of home and your lifestyle and needs should eventually lead you to the type of home that suits you the best.
Tract/Production Homes
A tract home, or sometimes referred to as a production home, utilizes the same house design used repeatedly to build neighborhoods. Their options and look remains much the same, no matter where the house is built, as they are typically constructed by more mass-volume home builders. Often they are featured in more suburban areas where larger plots of land can be developed and parceled off for this type of construction. In a tract-home community, all the houses are built by one or more builders who own the plots. Both local and national builders work in tract-home construction, though their location is fixed to the neighborhoods in which they develop.
Tract homes can be appealing to a variety of buyers as they are built in a number of price points. Because they utilize stock floor plans, they are more economical when it comes to the design of the home, which translates into some cost saving for the home buyer. Tract-home builders can offer different floor plans and several model choices in the same community, so home buyers can select which is the best option for them.
However this advantage of tract homes can translate into a disadvantage as they offer little leverage in a more personalized home. As houses are designed off the same plan, buyers have little choice in the finishing touches, layout and flexibility of their home. If you don't like a major aspect of the home design, this can't be tweaked when purchasing a tract or production home.
Custom Homes
Custom homes offer a more tailor-made option; they are designed and built from scratch. Different than tract homes, which offer a turnkey solution for the buyer to immediately step into, custom homes involve more collaboration between the home buyer, builder, plan designer and other related parties. Often the land that the home will be built on dictates the end product of the house. Homebuyers usually source the land themselves for a custom home, though sometimes builders offer lots on which to construct custom homes. Custom home builders tend to come from smaller local or regional markets.
Custom homes offer a major benefit in choice and flexibility. Buyers are able to handpick nearly everything about their new home, from deciding on the foundation to selecting the layout of rooms, right down to choosing the cabinets styles and finishes. Custom home builders offer more leverage in styles and plans to construct a home that translates to a greater reflection of the owner's tastes and needs.
This degree of customization can carry a heftier price tag and more time commitment. The home buyer plays a greater role in the development of the home than they would with a ready-made tract home. Additions, design revisions, fluctuations in material and labor costs can all impact the final product and cost of the home.
Kurk Homes would love to serve you and your custom home needs. Please contact us today to discuss how we can design and build you a high quality, unique, custom home.