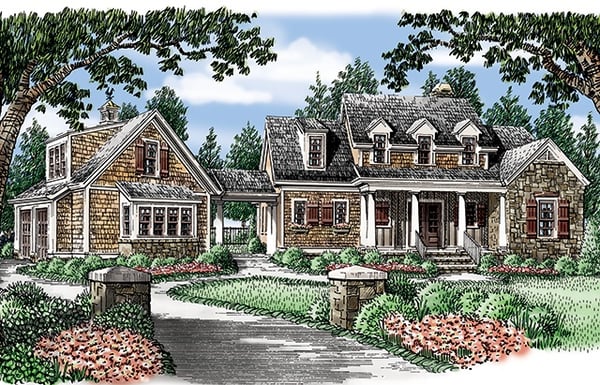 Photo courtesy of Southern Living - Haley's Farm, Plan SL-1926
All of us at Kurk Homes know that location is a vital component of the home buying process. You want to live in a place that's right for you, and that might not be the same place that's right for someone else. With that in mind, we have a wide area where we build homes, to help the largest number of people possible. We pride ourselves on the quality of our construction and the value we give to all of our clients. If you're thinking about having a home built in the Texas Hill Country, we would love to help guide you through the process.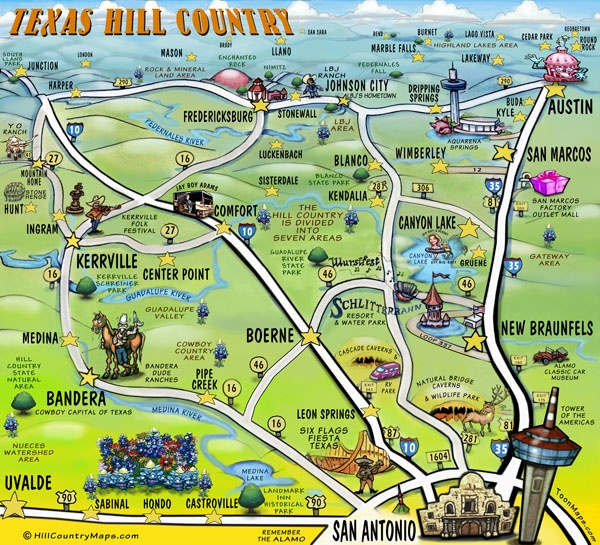 Which Town or City Should You Pick?
Some of the great cities in the Hill Country include Austin, Boerne, Burnet, Canyon Lake, Gruene, New Braunfels, Blanco, Kerrville, Medina Lake, Spicewood, Wimberley, Spring Branch, and Fredericksburg, along with many other locations. They can all be wonderful places to settle down and raise a family or retire. Living there is a great way to get involved in all the Hill Country Happenings that are taking place in the area, too. For people who like to get out and get involved in the community, there are always things to do. Of course, some of that depends on which specific location you choose, but there are many events that are close enough to several different towns that make for easy day-trips.
What to Consider About Building in the Area
A custom home is a great way to get just what you're looking for in a house that you can love and be both proud of and comfortable in for a long time. But it's not just about the house. It's also about the area you're going to be living in, what's offered to you there, and whether it's the right kind of place for you to live. Texas is full of different ideas and cultures, and you can do everything from having brisket delivered to your door to finding the best local swimming holes. If neither one of those are your thing, there are plenty of other options.
Kurk Homes Has You Covered
We know a lot about the Hill Country, and we even have a Hill Country FB Page so you can see what's going on there and take a look at the kind of homes we're building in the area. You want to consider the climate, the quality of the land you're looking at building on, and things like whether there are already utilities available there or how difficult it will be to get them to that location. Even if you find a spot that seems perfect for your new home, take the time to do your research. Be sure of what you're getting. Then, when we build your home there, you'll be happy in that location for a long time.
It's Not Just About the Present Day
There is a rich history to the Texas Hill Country, and you may want your custom home to reflect that. You may also be interested in creating something that's more contemporary, or even something that's futuristic and will reflect the changing times as the area around you grows and develops. That's one of the best things about the Hill Country. You have options for your custom home, and you can do something traditional, something unique, or something that's a bit of a combination.
We have a lot of home plans to choose from, or you can bring your own. You can also make changes to plans you have or we have, in order to get just the right thing. We want to be your builder, and we want you to be happy with the home you have built. No matter which location you're looking at or what town or city catches your eye, we have something to offer to you.
At Kurk Homes we are proud to be #BuiltOnTradition, and we have a reputation for designing and building from the Gulf Coast through the Hill Country for nearly 30 years. Reach out to us today, and find out how you can get started on your dream home. We are here and ready to help you make that dream come true. We invite you to visit our Hill Country Office in New Braunfels, at 305 Copper Trace, New Braunfels, TX 78132, to begin your Hill Country home building adventure.
Kurk Homes is a Third Generation Full-Service Custom Build on Your Land company that is one of an exclusive group of builders chosen for the Southern Living Custom Builder Program in New Braunfels, Magnolia and Huntsville, Texas. We are the only Southern Living Custom Builder to have a 20-year structural warranty. Kurk Homes designs and builds custom dream homes to a higher standard. We offer 2 x 6 exterior walls and multiple meticulous third-party inspections from pre-foundation placement to the final T.R.E.C. and Guardian Home certification. For more information, please visit www.kurkhomes.com