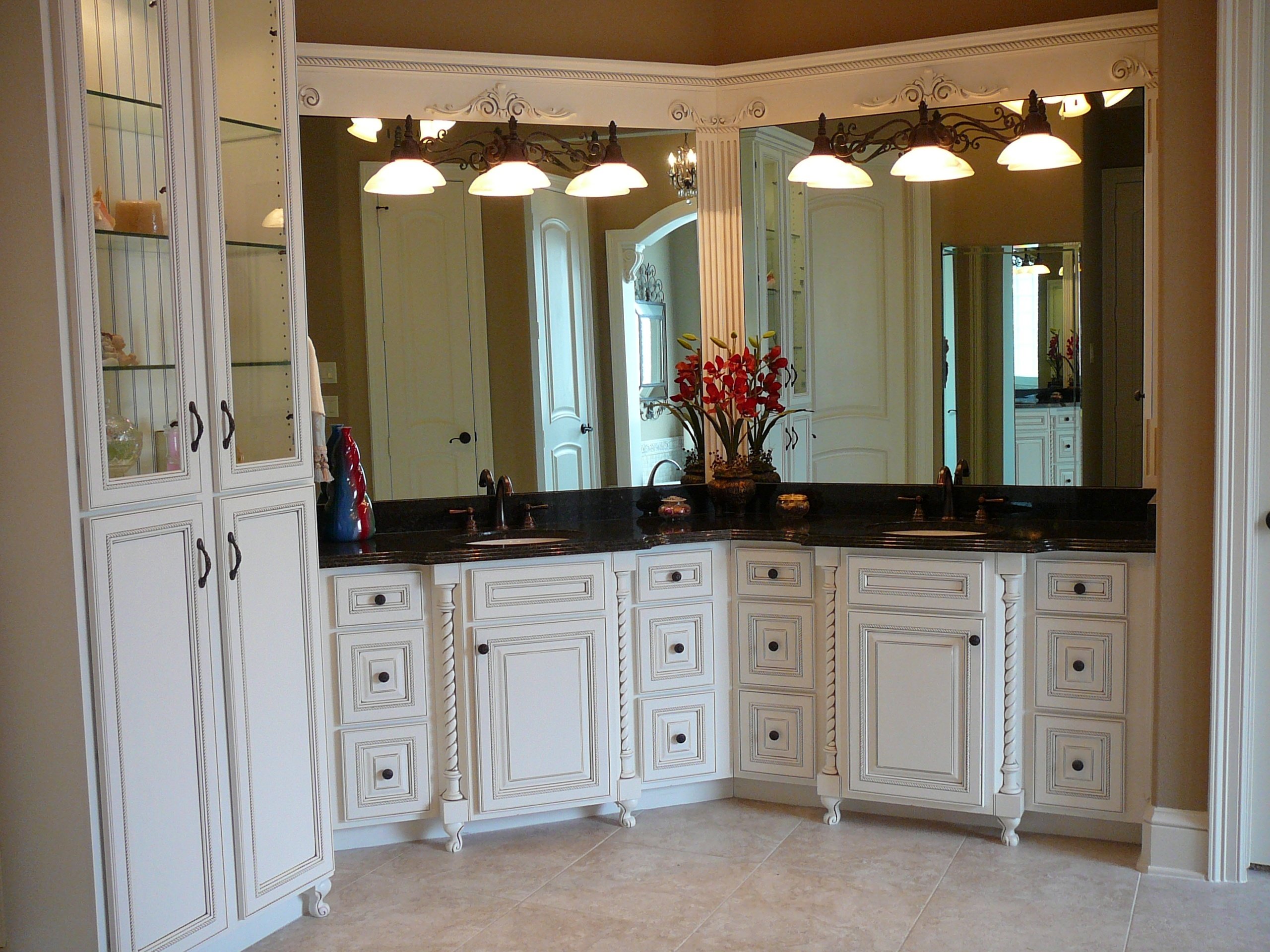 Whether you are looking to get back to nature, wanting to make a great first impression, or looking for new ways to gain some much-needed storage without losing space, these upcoming custom home trends have exactly what you are looking for. When determining the details of your custom home, consider the following 7 trends that are hitting the custom home market this upcoming season.
Kitchen Storage Walls
No matter what size house you live in, there is always a need for more storage, and kitchen walls are an excellent way to add further storage space. By using the vertical space on the walls of your kitchen, you will be able to store additional kitchenware or décor through the use of shelves, cabinets, and drawers built into the wall space.
Satin Brass Accents
Brass has been coming back in style in recent years for everything from frames to accents, to kitchen hardware. While brass is back in fashion, the new trend is shying away from the typical shiny brass finishes in favor of a more satin or matte finish.
Grand Entrances
New homeowners are focusing on the first impression their guests will experience when entering their home by making more of a grand entryway. It is estimated that many homeowners will be spending a few thousand dollars on an area that is usually no more than 100 to 200 square feet as it sets the tone for the home when visitors arrive.
Laundry Rooms That Are More Than a Utility Area
The new home trends are moving laundry rooms from merely functional utility pieces into fully decorated rooms in the home. More homeowners are willing to splurge on their laundry room whether it's for extra amenities such as laundry sinks or extra storage space for linens.
Indoor Showers That Provide an Outdoor Feel
The trend for bathrooms this upcoming year is a reconnect back to nature with showers that help you feel as though you are outside while bathing in the privacy of your home. To achieve this feel and maintain the appropriate level of privacy, many bathrooms are strategically placed facing courtyard areas. Wood-look tile and interior masonry also add to this natural feel.
One-of-a-Kind Vintage Vanities
The new look for bathroom vanities is repurposing other pieces of furniture to create one-of-a-kind vintage looks to your bathroom space. Old dressers, chests and consoles are being converted to functional vanities to bring life to old, unused furniture pieces and creating vanities that can't be found at the store.
Refrigerators That Are Counter-Depth
In some homes, every inch counts and removing the standard jut-out that occurs with many refrigerators can add those few inches with little inconvenience. Not only do the flush refrigerators provide a few extra inches in the kitchen, but they also create some clean lines, giving a more modern feel.
The trends for custom homes this upcoming season are all about splurging on spaces and making the most out of every square inch of your rooms. To stay on-trend and in-style while providing the best functional space, consider the 7 trends listed above. If you want to learn more about popular trends in the custom housing market or want information on how to start your design, contact Kurk Homes Custom Builders today for more information.