When rigorous ENERGY STAR® requirements are applied to new home construction, the result is a home built better from the ground up, delivering better durability, better comfort, and reduced utility and maintenance costs. This makes an ENERGY STAR® certified home the simple choice for energy efficiency.
ENERGY STAR® Certified New Homes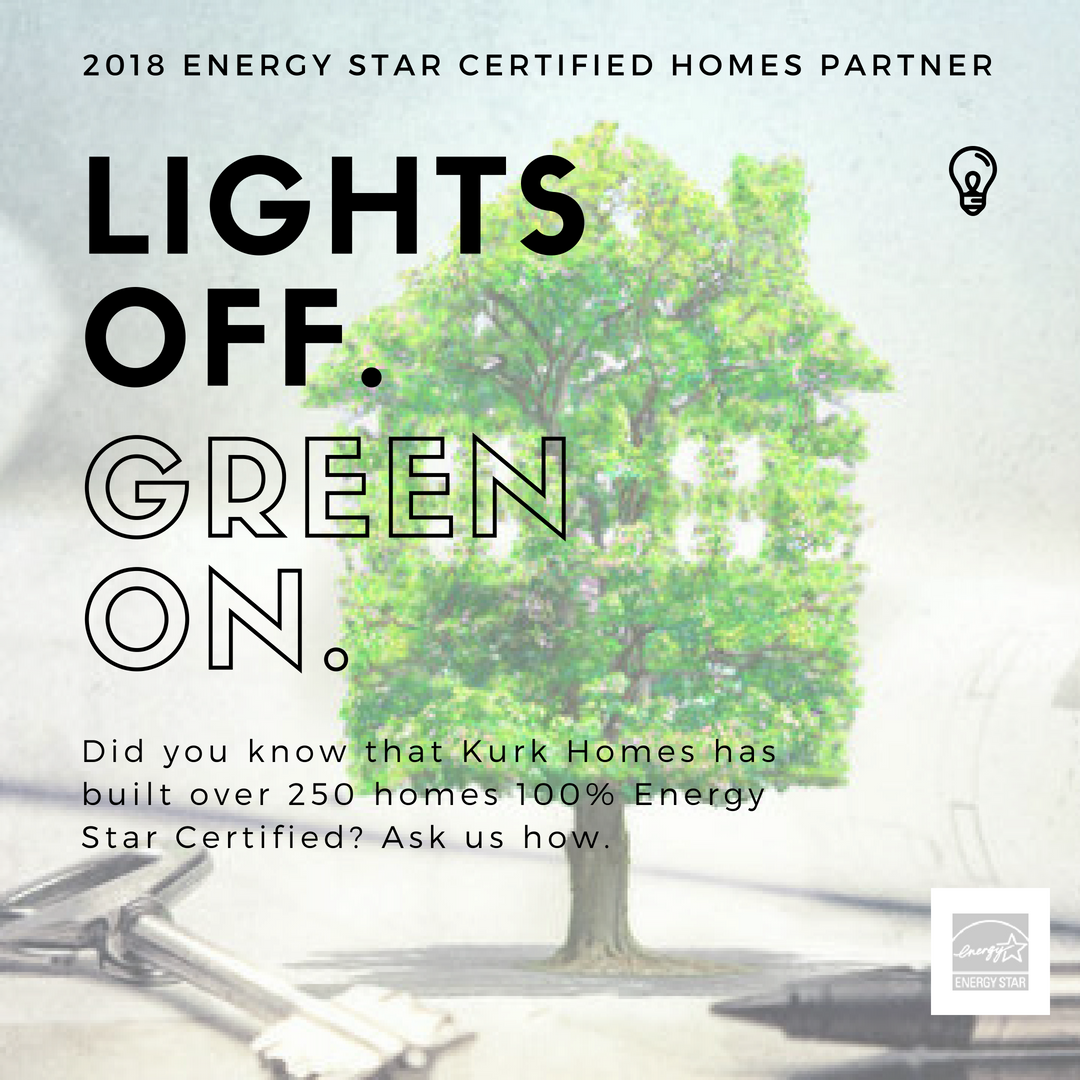 Are you Interested in Building an ENERGY STAR Certified Home?
In 2017, Kurk Homes built 21 ENERGY STAR® Certified Homes. These homes were designed and built so that all energy efficiency systems and features work together to deliver better performance. Some of these features include:
High-Efficiency Heating & Cooling

Complete Thermal Enclosure System

Efficient Lighting & Appliances

Water Protection System

Independent Inspections & Testing
Have you followed us on social? Stay up to date on our construction projects and ideas on Houzz and Pinterest.
At Kurk Homes we are #BuiltOnTradition and we have been designing and building from the Gulf Coast through the Texas Hill Country for nearly 30 years. Reach out to us today and see how we can work with you to capture your vision and create a custom home with energy efficient features you will love.
------------------
Kurk Homes is a Third Generation Full-Service Custom Build on Your Land company that is one of an exclusive group of builders chosen for the Southern Living Custom Builder Program in New Braunfels, Magnolia and Huntsville, Texas. We are the only Southern Living Custom Builder to have a 20-year structural warranty. Kurk Homes designs and builds custom dream homes to a higher standard. We offer 2 x 6 exterior walls and multiple meticulous third-party inspections from pre-foundation placement to the final T.R.E.C. and Guardian Home certification. For more information, please visit www.kurkhomes.com